Brand New Concealed White Vest.
Bullet Proof Body Armor Vest.
V.I.P Style Protection Level 3A

** This model complies with NIJ Standard-0101.06
for Ballistic Resistance of Body Armor.**
Model: Eli-BW
Protection Level : IIIA (3A)


Light Weight Concealed White under clothing vest - Only 4.3lbs / 2.1Kg Top Quality
Level 3A NIJ 01.01.04
Features:
Technical specification - Bulletproof Vest

Ballistic area

Front =

0.42m

2




Back =

0.35m

2

Basic protection

Level III-A
Stops: 9

mm

+ Magnum or protect from ricochet

Weight

Approximately 2.1

kg

Color

White

Use

Army, Civilian and Security/Body Guard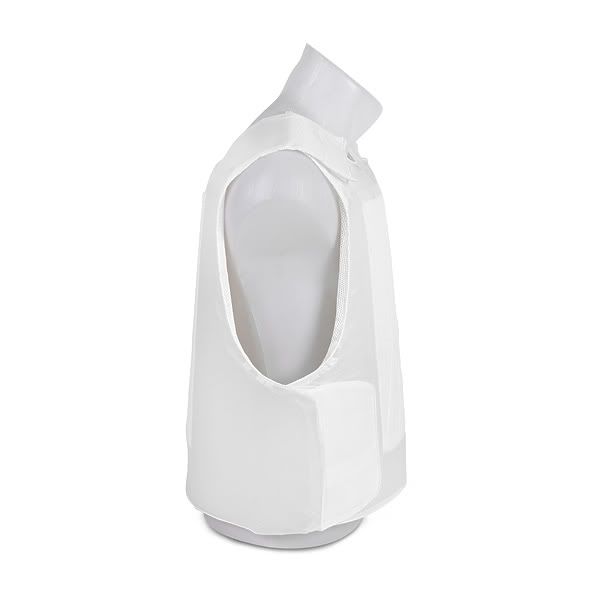 ---
Please note that my default shipping is standard flat rate shipping and it takes up to 14 business days to deliver. If you wish, you may request expedited shipping at an additional cost. Please turn to the shipping section of the listing for this option.

Shipping costs do not include duty taxes. You might be charged an additional duty charge upon receipt of your package based on your country's rates. We urge our customers to check these costs before purchasing the item.

Feel free to ask questions via email. Answers will be given within 24 hours.
Thank you.